Hamilton + Hare | Henry Moore: A Closer Look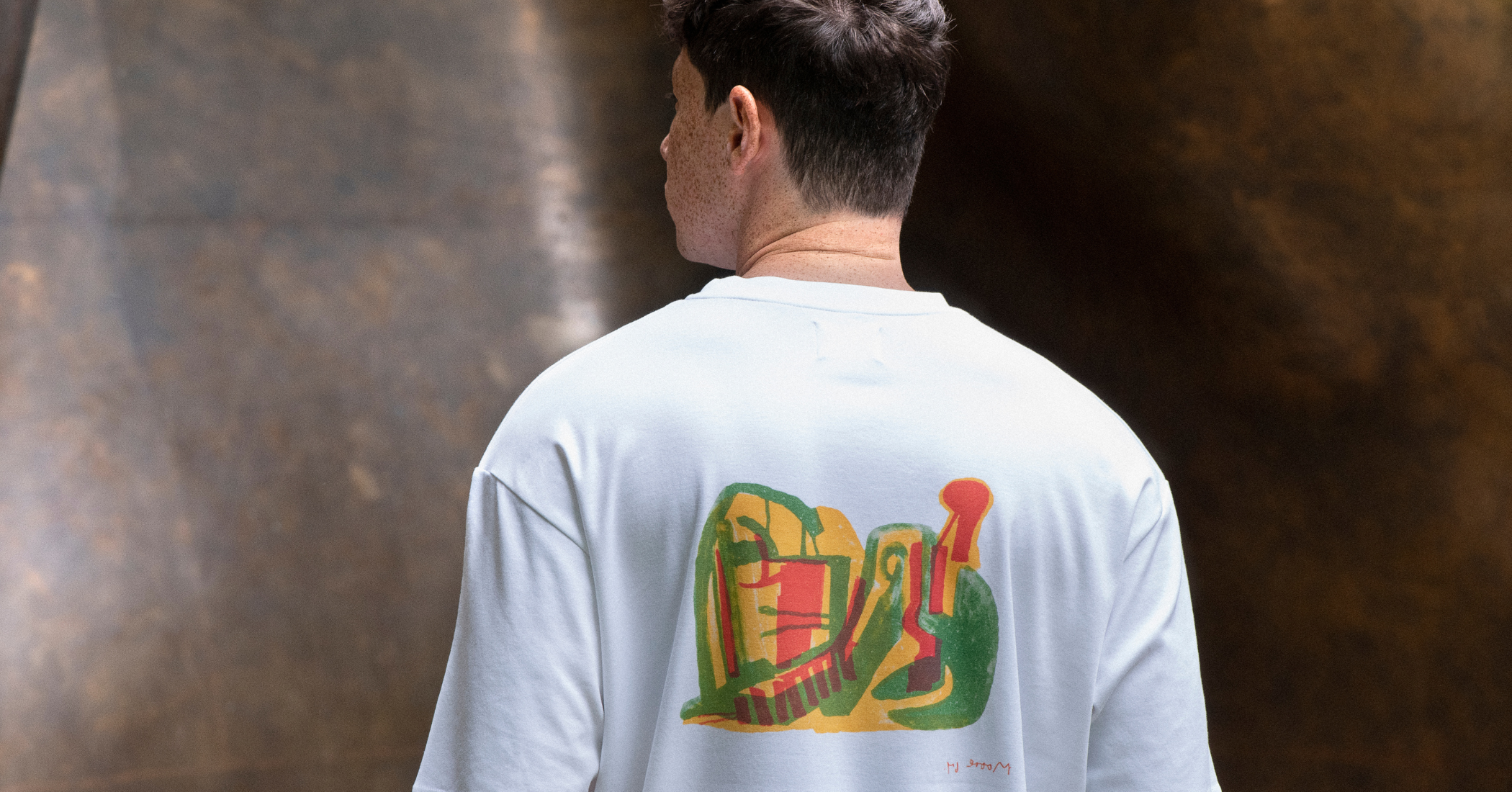 Painting and sculpture help other people to see what a wonderful world we live in.
Henry Moore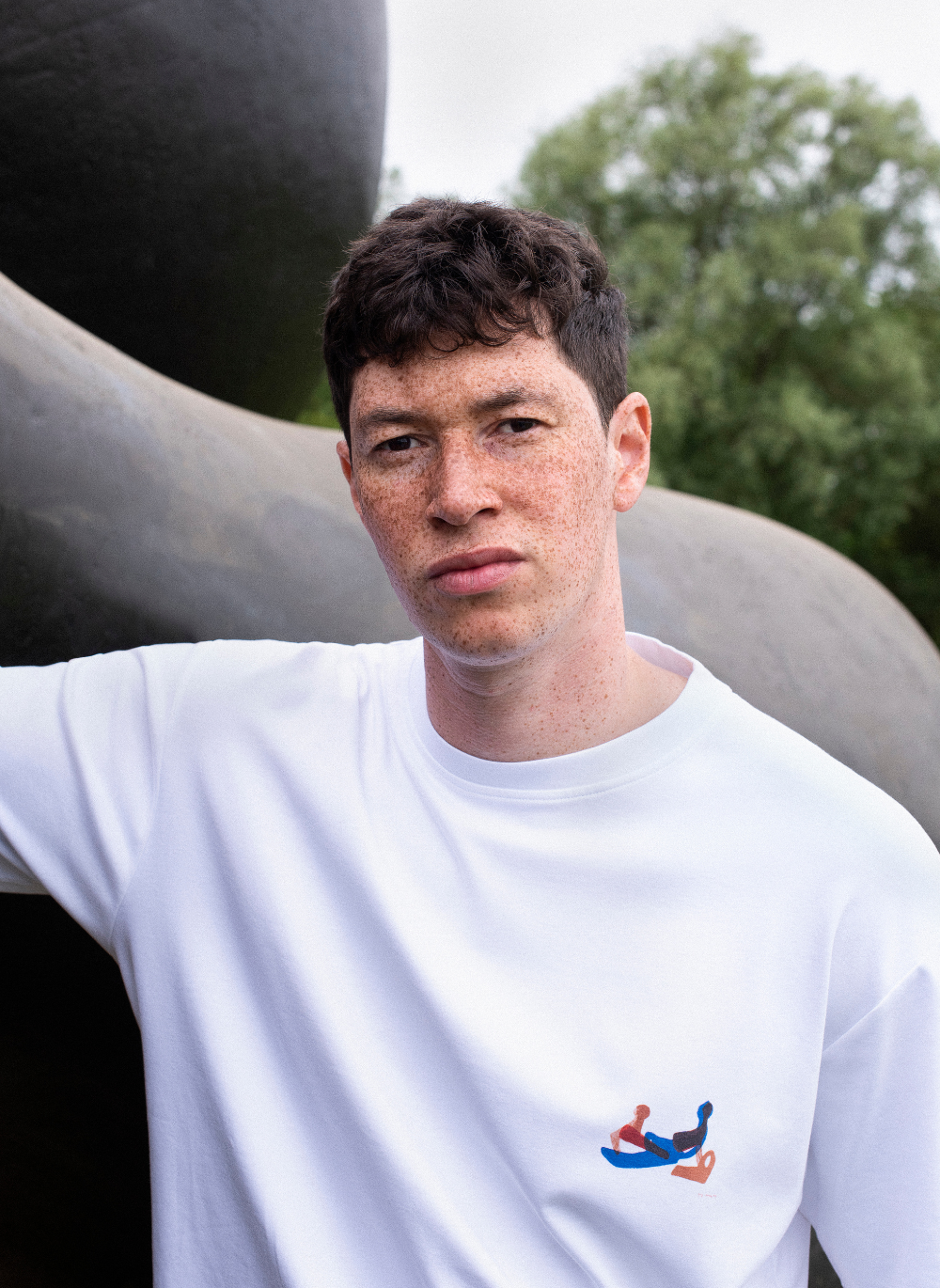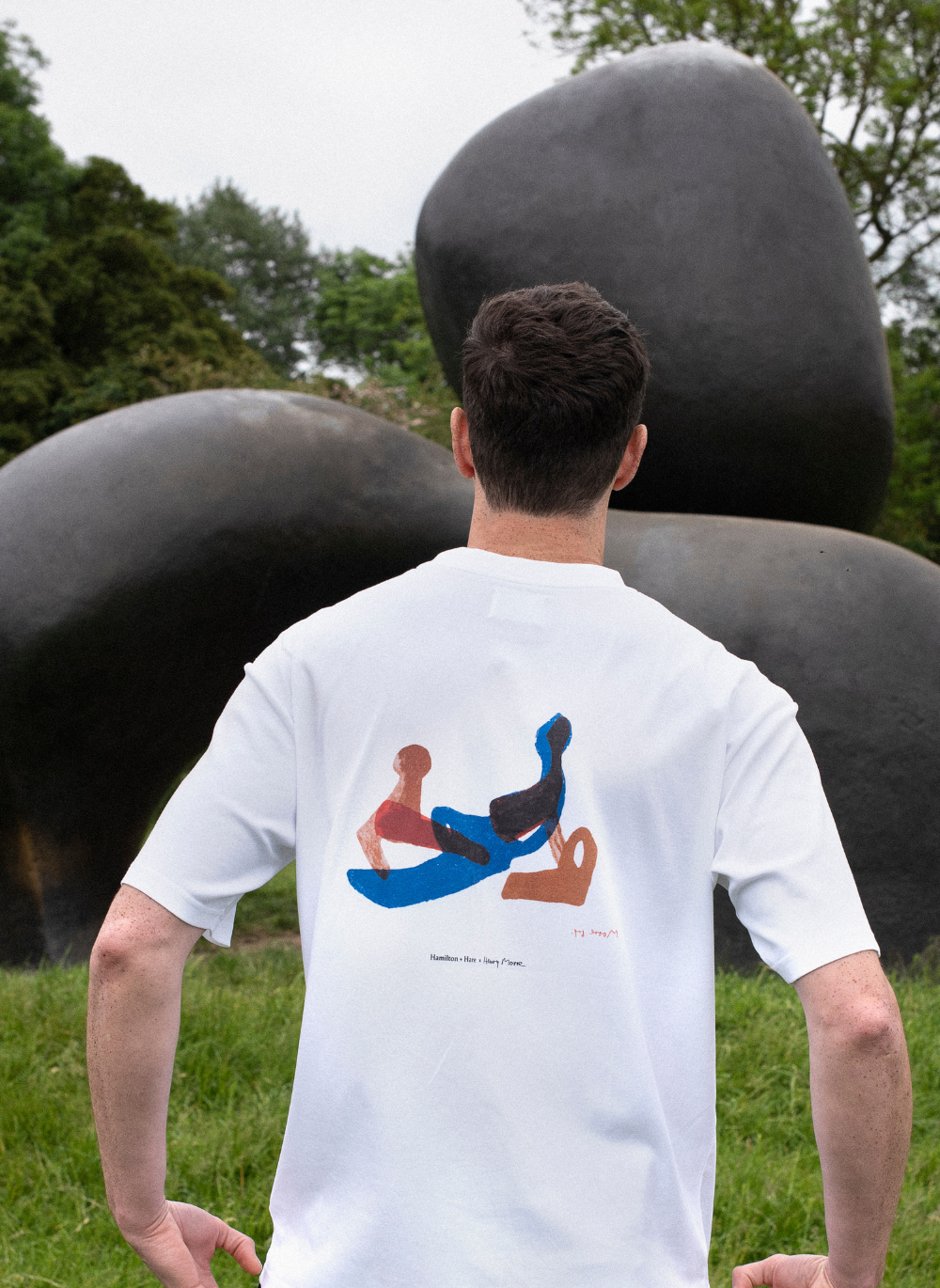 We are proud to announce a limited edition t-shirt collection with the Henry Moore Foundation, celebrating 125 years of the visionary British artist.
Born in July 1898 in Castleford, Yorkshire, Henry Moore's career marked the creative and commercial pinnacle of British post-war art. His monumental bronze sculptures can be found on housing estates, outside offices and in public parks around the country, and indeed the world, upholding a lifelong vision that art should inspire the everyday, meeting people where they are.
While best known as a sculptor, Moore created an extensive collection of paintings and drawings throughout his lifetime, three of which were selected for these limited edition t-shirts.
All three designs are from a prolific period in the mid-1960s which saw Moore give life to abstract forms with bursts of colour. We hope the magic in the images continues to inspire and brighten the lives of all who see them.
The t-shirts are our usual 100% premium BCI cotton, in our bestselling oversized fit, made in a small family-run factory in Portugal. Each design is limited to 50 units with a unique edition number on the label.
We shot the campaign images at Henry Moore Studios and Gardens, located within the grounds of the artist's former home in Perry Green, a small Hertfordshire village a few miles north of London. Anybody can visit, the site is open to the public during the summer with over 20 of Moore's giant bronze sculptures on display throughout the landscape and his studios intact, just as he left them.
At the height of his popularity in 1977, the artist and his family set up the Henry Moore Institute to encourage enjoyment and opportunity in the arts. Moore worked for the organisation, which continues to this day, until his death in August 1986.
Design 1: White Forms 1966 © The Henry Moore Foundation
Design 2: Reclining Figure 1967 © The Henry Moore Foundation
Design 3: Mother and Child 1967 © The Henry Moore Foundation
---